I do not pray, I do not practice any religion, but I do meditate daily. I've found the notion of a 'higher power' to be helpful in staying sober (today is day 203). So I guess it makes sense that when I got my film back from the lab last week, I found a lot of religious and spiritual symbols in my photos.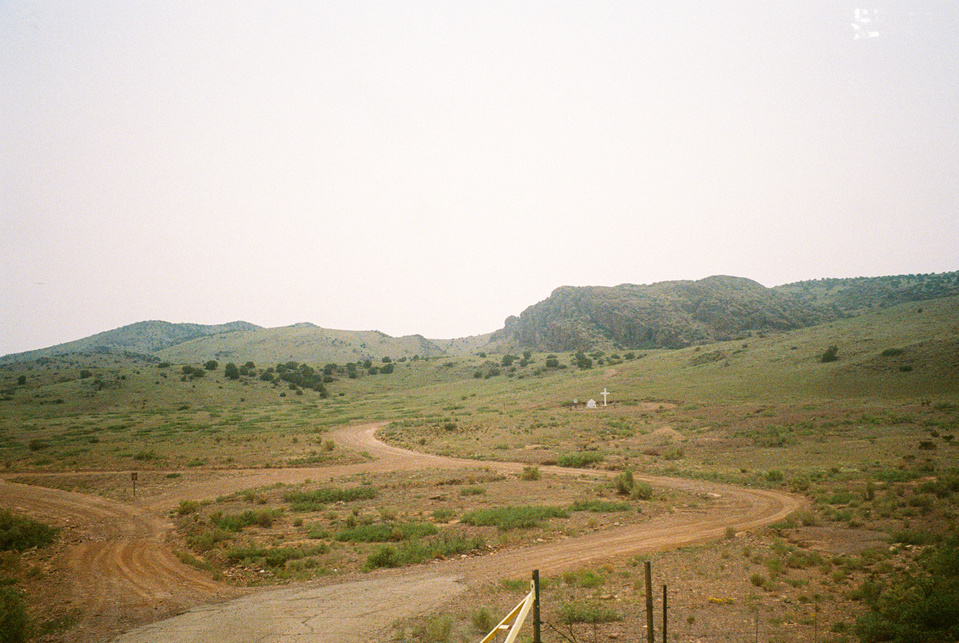 I don't know a lot about Christianity, but the symbols scattered across I-40 lead me to think it's something that feels compelled to assert itself. I plan to photograph and understand organized religion - which I think I was already doing here, subconsciously - when we make it through this pandemic.
Given COVID, I didn't feel comfortable approaching strangers and having faith-based conversations, and yet, some interactions on the road were inevitable.
The front-desk person at the Springfield motel was a Q-Anon conspiracy theorist, and after he took my ID for check-in, he asked how I felt about Tom Hanks running a pedophile ring out of Hollywood. Then he said we should kill all pedophiles and showed me the tattoo he'd gotten that day on his forearm: the archangel Gabriel.
A woman at the Motel 6 in Flagstaff nursing a 40 introduced me to her German Shepherd which was allegedly trained by the FBI (I believe her). A motel manager let me pay in cash and was absolutely shocked into silence upon discovering that she and I drive the same car.
Perhaps the most difficult part of the trip was experiencing the tension surrounding wearing a face mask in America right now. I look forward to reading some think-piece years from now that explores the complexities of American behavior during a pandemic. The polarity is difficult for me to process. Wearing a mask upset a lot of people in gas stations and rest stops. People's choice to forgo wearing a mask, in turn, upset me.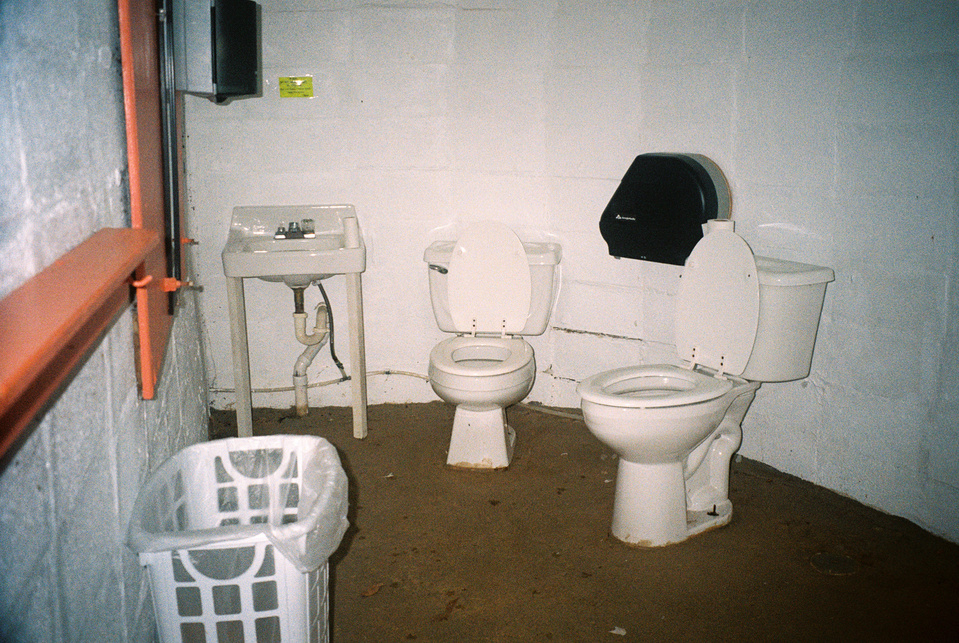 This trip was irritating and unconventional, however, I still came back to California feeling renewed. Maybe I felt a little bit happy? This nation is wild, colorful, unfair, funny, beautiful, ugly, and home. Nothing is all good or all bad, and this realization brings me great relief.